COURTESY LITTLE BLUEPRINT
From family trips to the library to promoting literacy programs in schools, it's no secret that Jennifer Garner is a big fan of instilling a love of books at an early age.
That's why the mom-of-three is excited about the launch of little BLUEPRINT, a line of kid-friendly reads created by her good pal, Katherine Eskovitz.
"She was one of my first mom friends. Our kids went to preschool together," Garner, 41, tells PEOPLE.
Eskovitz originally penned the stories — which are designed to help children cope with life challenges including divorce and death — for her own children.
However when Garner got wind of the project, she quickly put in an order for her little ones, including daughters Violet, 8, and Seraphina, 5 next month, and son Samuel, 22 months.
"I love little BLUEPRINT books because they respect kids's intelligence and ability to [work] through things that can be tough," Garner says. "They're still cherished at my house because they tell very personal stories and are filled with very personal photographs."
She adds, "They [also] empower kids — even little kids — to take charge of their emotions, their sleep and their bodies. Kids process their lives through stories [so] why not make the stories about them?"
The collection — which is available in both standard and personalized versions — includes a book focusing on how a family should prepare for an emergency, which is a topic the Garner-Affleck children found very interesting.
"[It] proved to be a great conversation starter in my house," Garner says. "After reading To Be Safe at Home, I Have a Plan, my kids prompted me to work with them on our family's plan to stay safe in an emergency."
But, with three kids and a busy schedule, it's the nighttime routine book that Garner often turns to before bed.
"When I read the sleep meditation Katherine had written for When It Is Time for Bed, I Have a Plan, I found it so charming, so soothing and sweet that I asked if I could record it to play for my kids," she says.
The actress's version was an instant hit in her household, leading Garner to offer her personal recording to the author to add to the series.
"[My kids] love it and we listen to it as we are winding down our day," she explains. "I hope [other] kids like it as much as mine do!"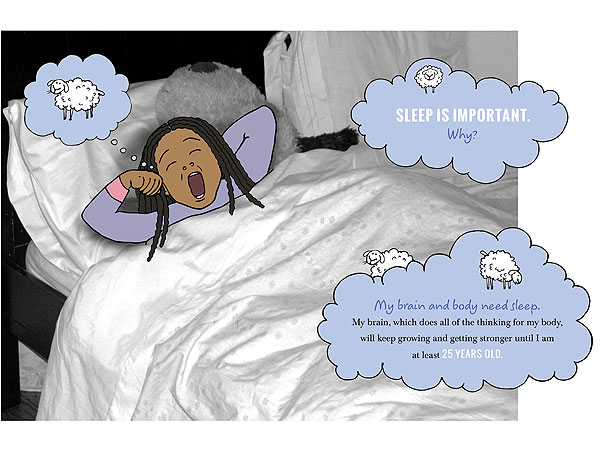 COURTESY LITTLE BLUEPRINT
http://celebritybabies.people.com/2013/12/20/jennifer-garner-little-blueprint-books/