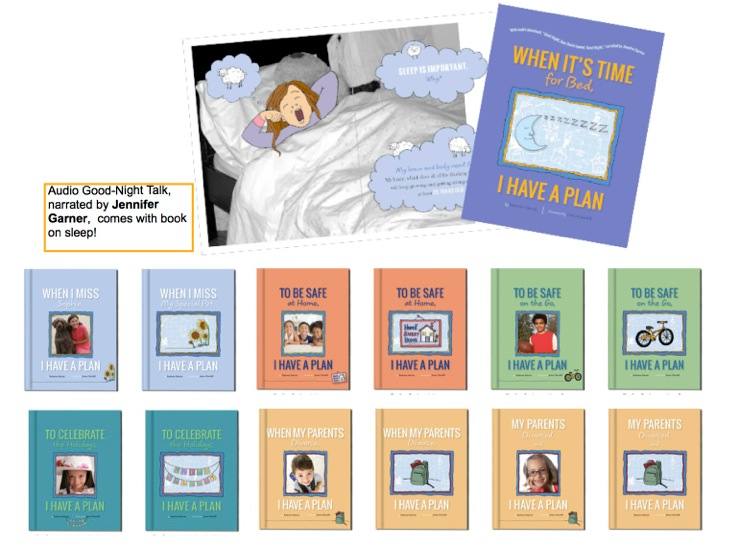 Let me introduce to you all a wonderful collection of customizable books called I Have A Plan Books by Little BLUEPRINT.  What is so great about these books is that they are personalized and inform children on how to approach certain situations  like sleep, safety or going through a loss. LittleBLUEPRINT™  empowers children by teaching them to develop their own plans using their reasoning and emotions to thrive through anything they encounter in life. Little BLUEPRINT currently has over 10 books that can be personalized and ready-made as well.  There are more topics such as safety, loss, sleep, divorce/separated and lots more.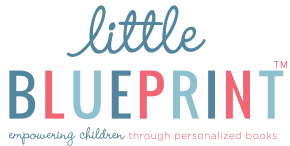 These books will definitely guide and empower any child who is going through a tough period and need some kind of support to help them through those difficult times.  Plus the books gets kids to interact by writing their own plan from what they have read. That's why these books are great.  I had the opportunity to review the To Celebrate the Holidays, I Have a Plan.The book  explored the different holidays throughout the year. It was a great way for any child to start think about the Holidays. What I  truly love about these books is the fact that you can also personalize them. You can select your own wonderful images and upload them to the Little Blueprints book template.  I know any child would love to see their pictures inside a book! But not just any book, their own unique book.
I definitely recommend the 
Little
 BLUEPRINT collection series to anyone.  Their are several books and topics to choose from for the appropriate occasion.  The books are super easy to create. If you don't want to personalize your own, there are  ready-made books available as well. Yes, everything is their at your finger tips.  Easy as can be.  Go visit Little BLUEPRINT and see more information about the books.  You can also connect with them via 
facebook
 and 
twitter
.
Happy Holidays!
Sincerely,

My opinions are my honest, and thoughtful views and were not influenced by any source. I was not compensated monetarily for this review. Thank you to PR representative for providing a complimentary sample for the review.
http://showmemama.com/blog/2013/12/15/holiday-gift-guide-littleblueprint/